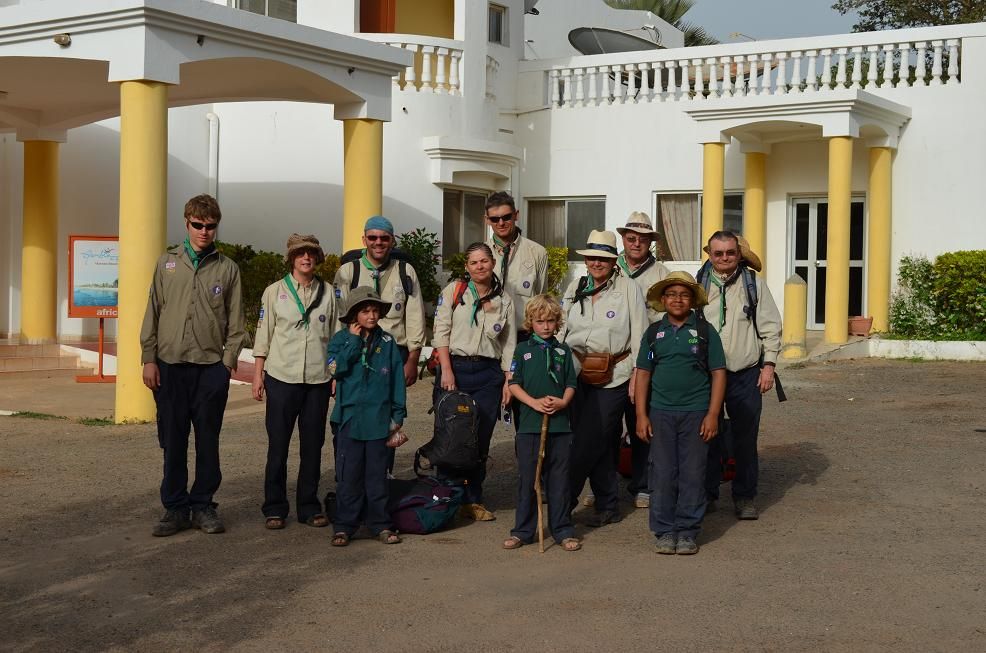 2012 was a special year for our twinning with Medina Sering Mass Scout Group. In April, twelve members of 3rd Ware travelled to The Gambia to visit the village of Medina Sering Mass and, more specifically, the Scout Group with whom 3rd Ware are twinned. We travelled to Africa with a desire to further the relationship between the two Scout Groups and to learn first-hand about the Gambian way of life.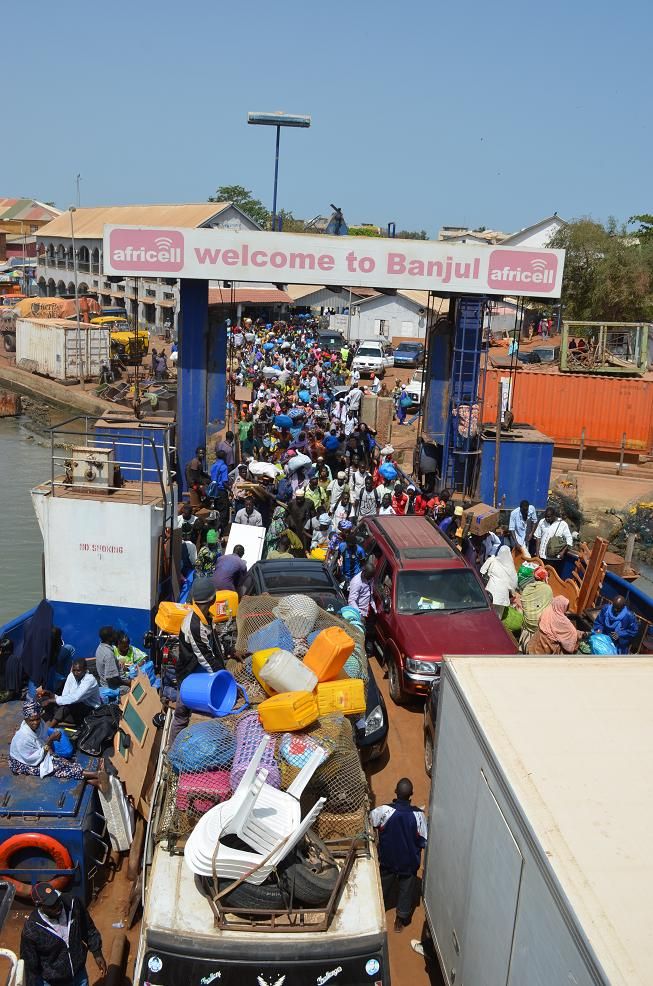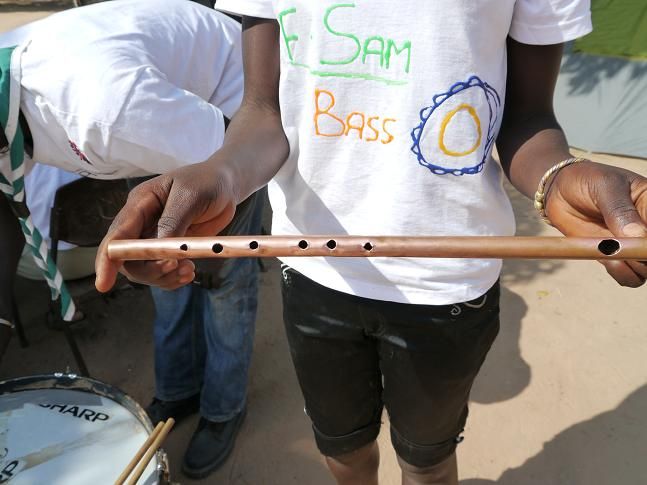 After three days in the capital, Banjul, we had an adventurous journey across the Gambia River to the North Bank and the village of Medina Sering Mass. We were greeted by the District Band marching and playing music on a diverse range of instruments including 'flutes' made from copper pipe. Following formal introductions to Scouting and community leaders, we made camp in the school yard that became home for us and approximately 80 Gambian Scouts for the next four nights.
Arise at 6 am - bed at 1 am!!!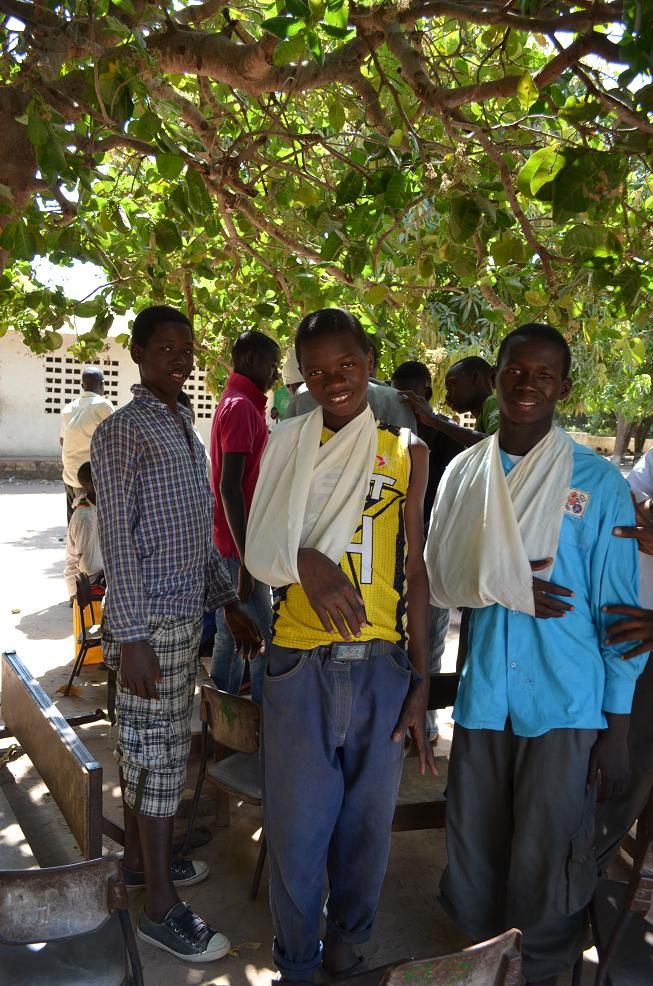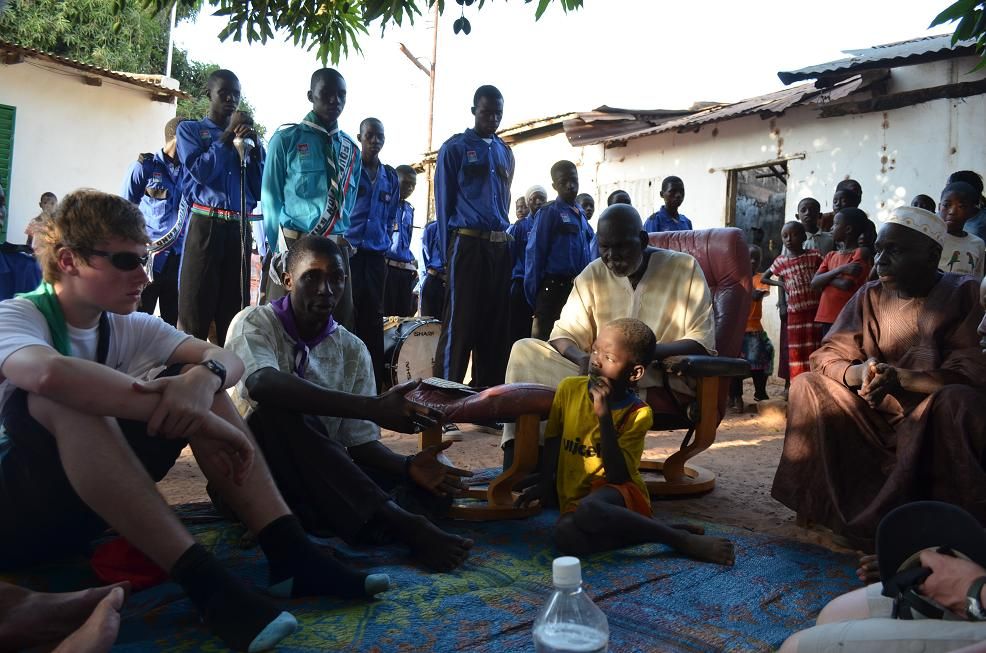 During the following days we ran a series of 'traditional' UK Scout activities including knotting, first aid, woggle making, compass training, and T-Shirt decorating.
We were able to offer advice on how to start a Beaver Colony and taught games suitable for use at Beaver meetings. We were able to see the impact that the twinning arrangement is already having through the vegetables being produced on the gardens created as a result of fund raising by the Herons Pack and in the enthusiastic use of the Falcons' donated games. The sponsored solar panel glinting brightly was enabling use of computers in the school.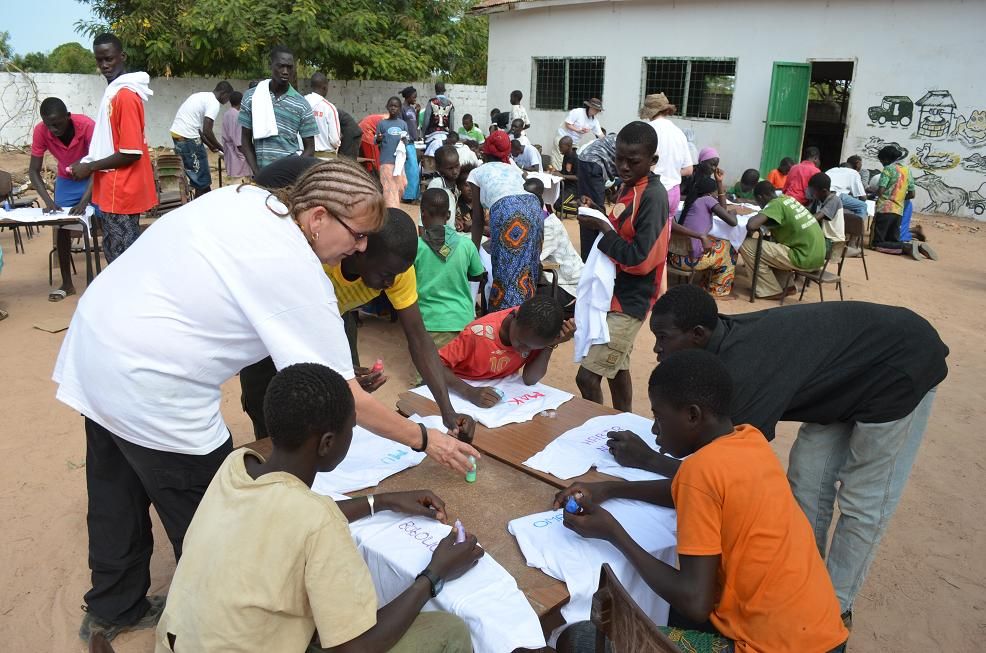 We forged great relationships with fellow leaders and Gambian Scouts who were genuinely enthusiastic about all the activities undertaken during the camp. We found the young people intelligent, willing to learn and amazingly happy with, what we consider, the simplest of things. The pride they took in decorating and subsequently wearing their T-shirts will stay with us all for a very long time.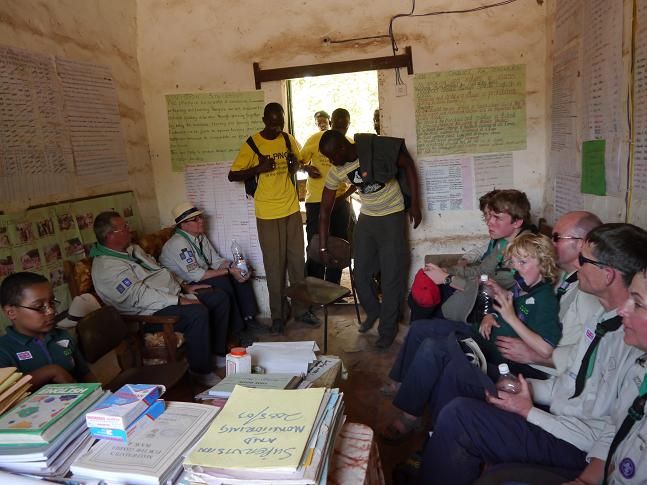 The leaders were mainly 'young' (compared to our party!), they were amazingly articulate and full of great ideas for developing the potential of young people in Gambian Scouting.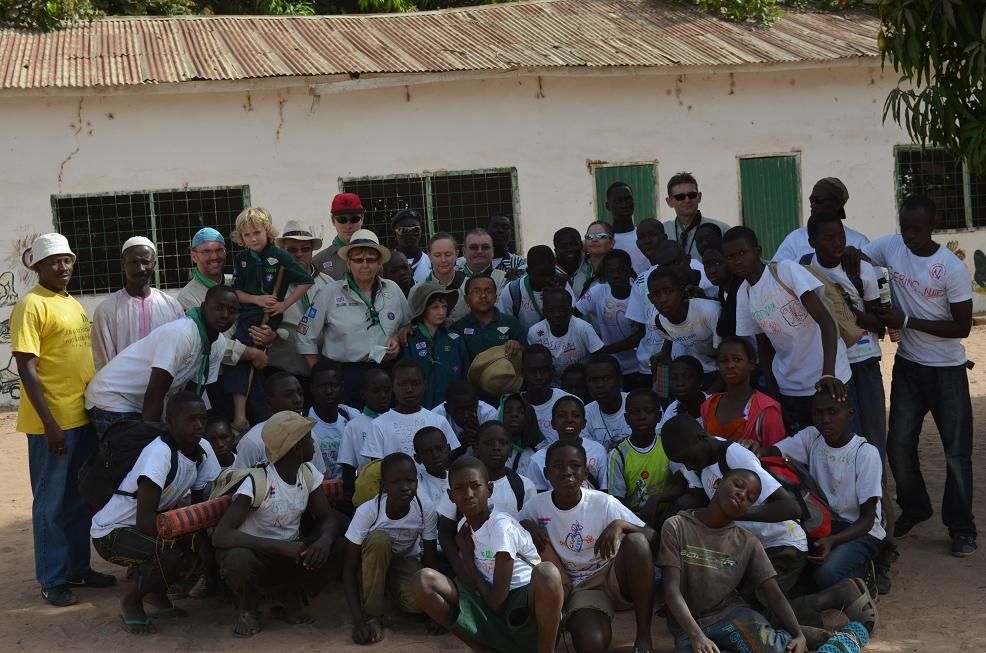 We left totally enriched by the experience and with knowledge that we hope to use to maximise the positive impact of our twinning arrangement. It's impossible to summarise the whole experience in a few paragraphs – we hope you were able to come to the 2012 events where we showed pictures and talked in more detail about the experience and our plans for the future.