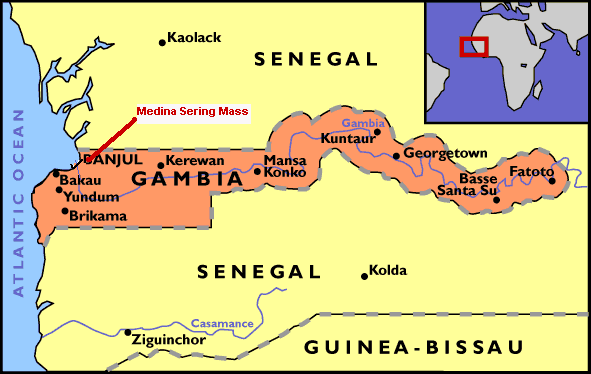 The Gambia, in West Africa, is the smallest country in Africa, bordering the Atlantic Ocean and Senegal, with the River Gambia running all the way through.
The Gambia is a very beautiful country with a wide array of bird life. It's beaches are very famous, and tourists from all over the world are attracted to them. Despite all this, The Gambia remains a poor country. Only one-sixth of its land is arable, and the poor quality of the soil means only one crop can be widely grown: peanuts. As a result, The Gambia is very vulnerable to changes in the world peanut prices.
The Gambia has a poor health care system, has lots of internal and external debt to pay and relies on foreign aid and charities. The Gambia also relies on its tourism as the main means of employment.
The country has a population of approximately 1,735,464 (July 2008 est.). The life expectancy is 54 for men and 57 for women (est. 2008).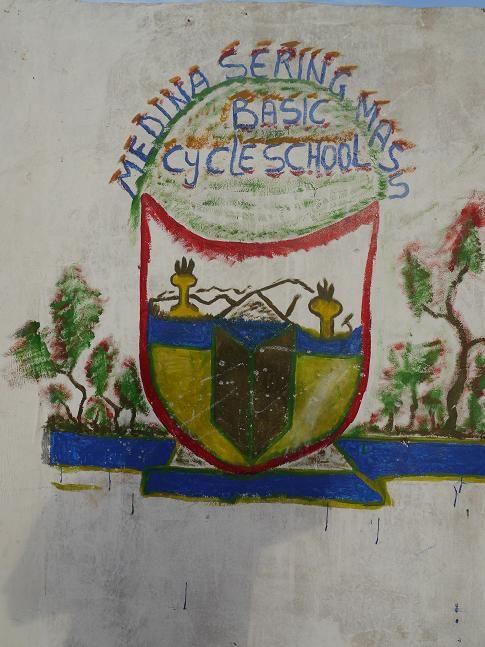 Medina Sering Mass School Sign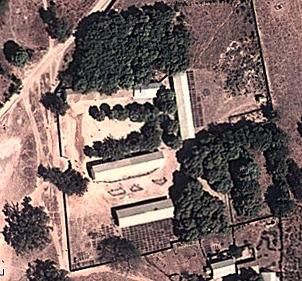 Medina Sering Mass School
Google a birds eye view of Medina Sering Mass